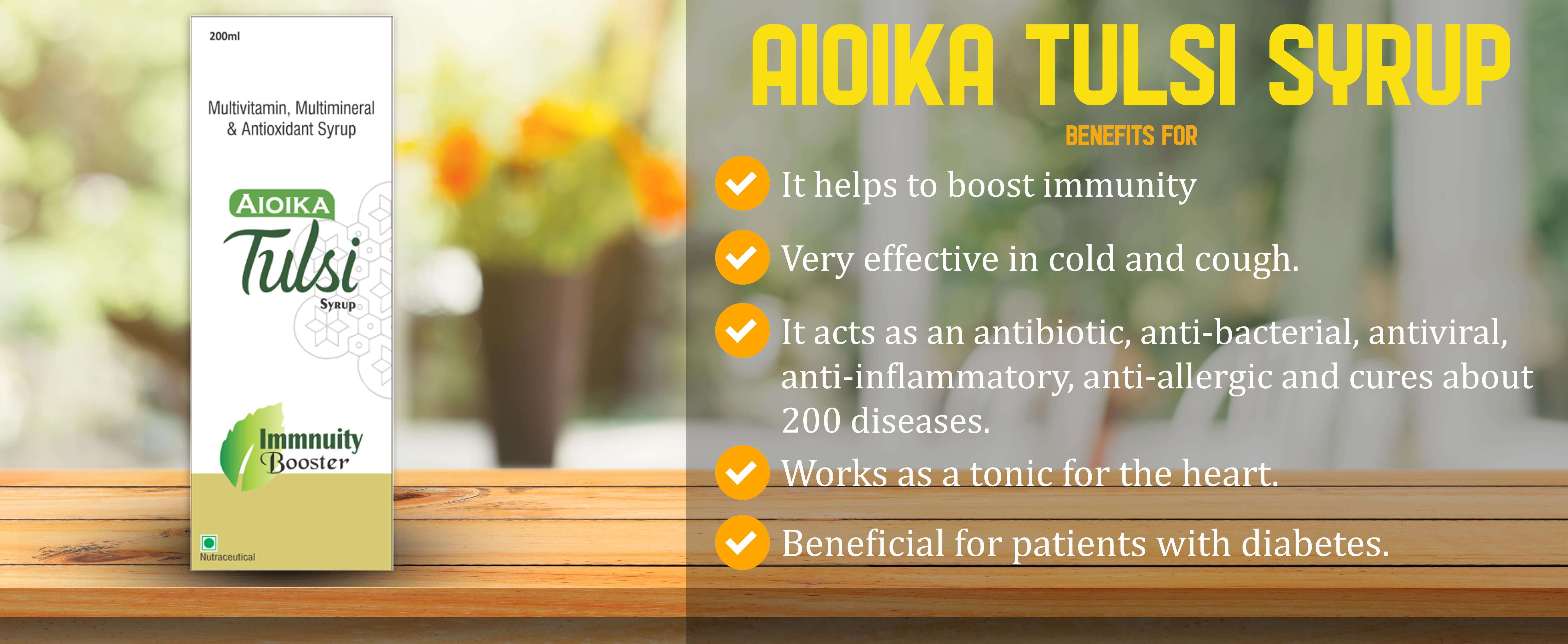 Description
AIOIKA Tulsi Syrup is made from the goodness of Tulsi,Guduchi,Curcumin,Dalchini,Sunthi,Aloe Vera,Black pepper
Benefits

For

✅ It helps boost immunity
✅ Very effective in cold and cough.
✅ It acts as an antibiotic, anti-bacterial, antiviral, anti-inflammatory, anti-allergic and cures about 200 diseases.
✅ Works as a tonic for the heart.
✅ Beneficial for patients with diabetes.
✅ It also improves metabolism.
✅ It also increases platelet count and may help with dengue fever.
✅ It is beneficial in improving memory.
✅ Reduces liver problems.
✅ By controlling free radicals,It reduces Alzheimers depression and acute aging problems.
✅ Detoxifies the body.
✅ Regulates cholesterol.

Dosage
For Adult : 10 ml Once a day.
For Child : 3 ml Once a day.
Note
Suitable for ages: 5 years and older.
Presentation
200 ml