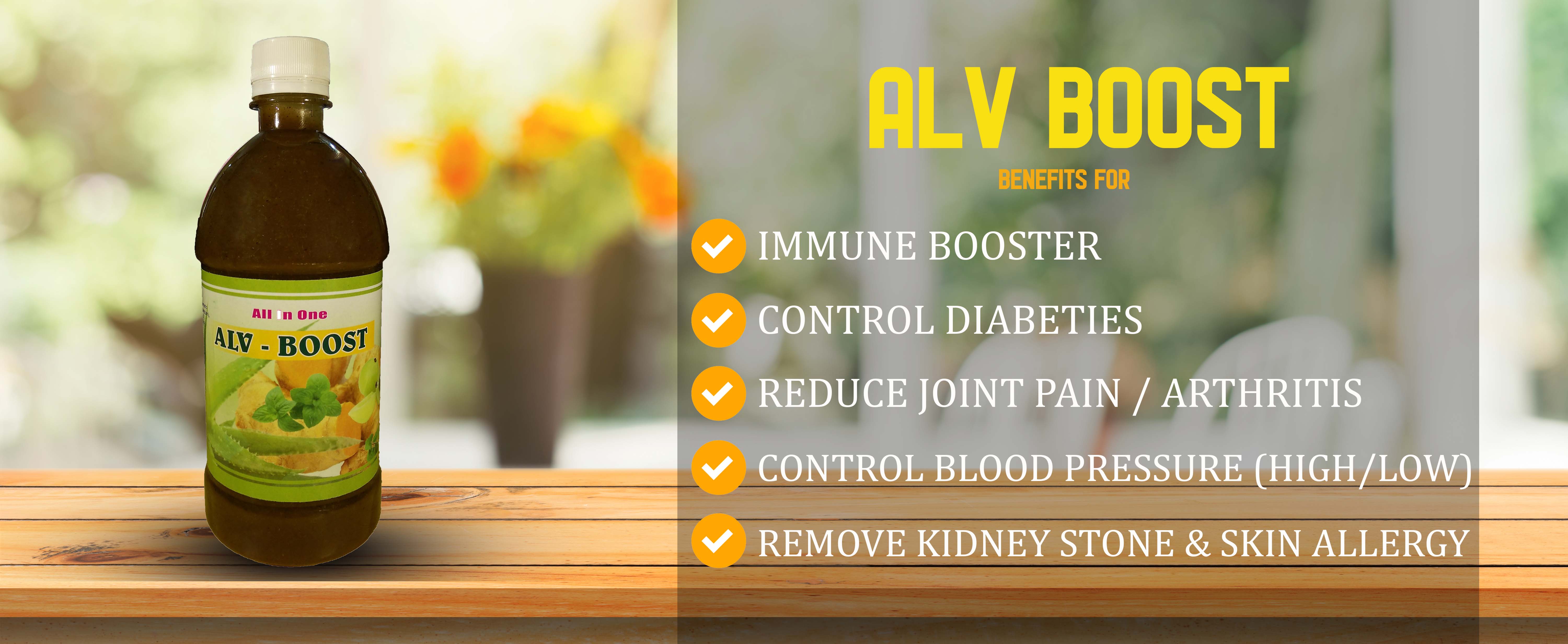 Description
Alv Boost is potent anti-inflammatory Herbs & anti-bacterial property having a combination of several Herbs.
Benefits

For

Immune Booster, Control Diabeties, Reduce Joint Pain / Arthritis, Reduce Osteo & Rheumatoid, Arthrits Helps in Hemoglobin & Calcium Deficiency, Remove Kidney Stone & Skin Allergy, Control Blood Pressure (High/Low), Alkaline-Acidic, Balance Helps in Liver Psoriasis & Other Liver Diseases, Helps To Increase Appetite.
Indications
Immune Booster, Diabeties, Arthrities Osteo & RA Hemoglobine Calcium, Kidney Stone, Piles, Skin Allergy, BP, Liver Tonic, Gynic Problems.
Dosage
15 TO 30 ml Twice a day with warm water, empty Stomach Before Half And Hour Breakfast & Dinner.
Presentation
500 ml