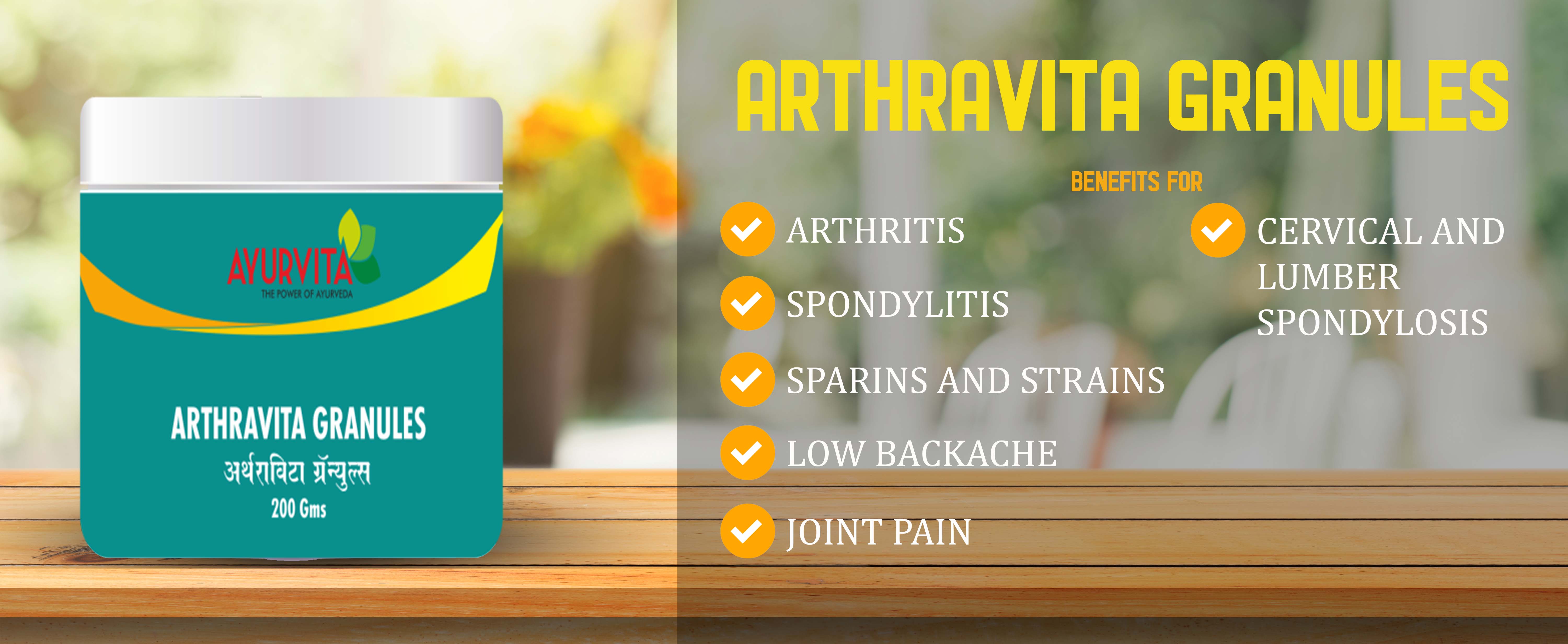 Description
Arthravita Granules is an herbal composition with anti-inflammatory, analagesic and immunomodulatory properties. With the help of potent ingredients, it controls joint pain, inflammation and degenerative process without any undesired side effects. Being herbal, this products is safe for long period unlike NSAIDS and steroids. It comes in the form of palatable granules which can be consumed with milk or water comfortably. An ayurvedic treatment to control pain and inflammation. An ayurvedic treatment for joint pain, arthritis, spondylitis, lower back pain. An ayurvedic treatment for pain & inflammation.
Benefits

For

Joint Pain,Arthritis,spondylitis.
Dosage
One teaspoon with one glass of milk to be consumed empty stomach in the morning OR as directed by physician.
Presentation
Jar of 200 gm.